Peyton and Pres were married last Saturday. As the turbulent weather rolled through Birmingham, the delight that these two were feeling about beginning their lives together could not be tamed. I'm not ready for the full post yet, but as I'm editing, these 3 images are standing out to me. Simply because of the unfettered delight in each.
I don't know what was said here, just after they first saw each other, but don't you want to know?
This is right after Pres "kissed the bride." Look at those smiles.
Look at the exhilaration that they just got married! Not many moments in life are that joyful.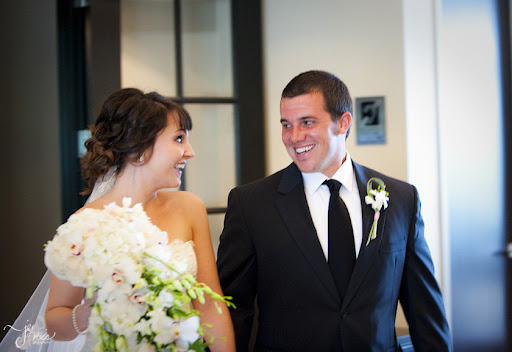 Congratulations to the Registers! I hope your honeymoon was wonderful and I can't wait to show you the rest of the photos. Thanks for including me.