Meet Lira and David. Let me tell you (aside from the obvious) why Lira is so beautiful. She has NO idea. She wouldn't let Liz Young or me take a single picture until she was all the way ready, and even then I'm not sure she was enthused. Until she saw David... or maybe I should say, until David saw
her
. She was a big bundle of nerves, until the ceremony began and she laid eyes on her almost husband. Then she was relaxed and smiley and alive.
I loved the colors of her wedding, as you can see by all the pictures of the flowers.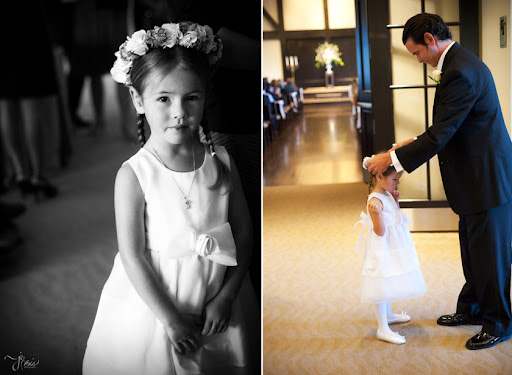 I like this image for 2 reasons... 1- the way Lira is looking at David. (Capturing the bride's loving looks at the groom seems to be becoming my "thing." Not even on purpose.) 2- the clock in the background. Just seems to document the day really precisely.
The reception was at The Club, and of course I couldn't resist a picture of the skyline on this gorgeous night as we did some less formal group shots on the balcony.